Hijazi Travel |Bethlehem, Palestine
Trekking, Hiking, City Tours
"The Best Way To Know the country and the people is to explore it on foot "
Hijazi Travel offers you a first hand experience and a rare opportunity to go
beyond the news headlines and stereotypes. where cultures and people meet,
creating more understanding and helping to build bridges leading to justice.
Bethlehem, Palestine
Hijazi Eid Director
+ 972 599 523 844(international calls)
0599 523 844 (national calls)
http://hijazih.wordpress.com/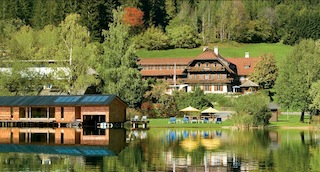 Seehotel Enzian**** Weissensee, Austria
Neusach 32, 9762 Neusach
Austria
http://www.cieslar.at
Essaouira – Marokko
Haus in Marokko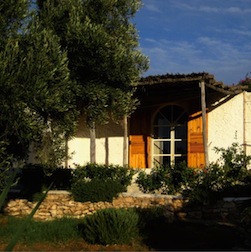 Ausspannen in Marokko in der biblischen Landschaft um Essaouira
Romantisches Landhaus zu mieten
Das sorgfältig adaptierte traditionelle Bauernhaus ist um einen schönen Innenhof herum angelegt.
Das Haus verfügt über:
Wohnzimmer mit offenem Kamin
Küche
2 Schlafzimmer mit Doppelbetten
2 Zimmer mit je 2 Einzelbetten
1 Badezimmer im Hammamstil
1 marokkanische, 2 europäische Toiletten
Grosse Terrasse
Grosser Garten und Olivenhain (3.000m2)
Verwalterhaus
Eigener Brunnen, Solaranlage
Preis pro Woche für 2 Personen: 500,- Euro (Kinder bis 12 Jahren frei)
Im Preis inbegriffen:
Bettwäsche, Handtücher und Endreinigung, Rundumservice durch unseren
Verwalter Maki und seine Frau Kabira. Die beiden sind hervorragende Köche, sie
backen täglich frisches Brot, machen Tee, putzen, besorgen Einkäufe und
führen und begleiten auf Wunsch auf Ausflügen zu den Stränden, Märkten und Oasen.
Kontakt: Anna und Christoph Braendle Diese E-Mail-Adresse ist vor Spambots geschützt! Zur Anzeige muss JavaScript eingeschaltet sein! T:+43 1 219 77 78
Maroc-M'sassa-pics
http://picasaweb.google.de/simsalabim10/MarocMSassaPics?authkey=Gv1sRgCIfegYXaoMj5mAE&feat=email#
Finca Los Gamos Andalusiens
Urlaub im Naturparadies
Im Herzen Andalusiens, eine unberührte Berglandschaft.
Reisen für die Sinne.
Monica Liedl-Tomaschek
Ardales/Malaga/Andalusien
http://www.fincalosgamos.at/
Casa Rustica

Casa Rustica - Das Landhaus zur Vermietung
Andalusisches Ferienhaus mieten
http://www.fincalosgamos.at/casa-rustica
Art Resort Long Goa Indien
Art of Living & Art on the Beach
Art Resort, Palolem-Beach, Canacona, Goa, India,
e-mail: Diese E-Mail-Adresse ist vor Spambots geschützt! Zur Anzeige muss JavaScript eingeschaltet sein! l phone: +91 966 598 2344.
http://www.art-resort-goa.com/
http://www.youtube.com/watch?feature=player_embedded&v=p0DJ9rpCscY
South of France in Lodève.
Artist Studio exchange: Vienna-Lodève France (or for rent)
Available in May 2011
Description: 2 floor house, 200 sqm loft style (studio and living in the same space)
1 separate bedroom.
1st floor: wood workshop 40sqm.
2nd floor: studio, kitchen and bedroom 105 sqm.
mezzanine: studio 50sqm.
Location: near Montpellier (40kms), south of France in Lodève.
Lodève is a small middle age town (6000 inh), in the valley of Hérault (vineyards)
with a big Lake nearby (lac du Salagou), between mountains (plateau du Larzac)
and sea (Cap d'Agde, Marseillan, Sète).
Festivals and cultural events all spring & summer: in Montpellier
Lodève, Sète and area.
Beautiful landscapes, lake 10 min., sea 30 min., mountains 10 min.
Airport and train station in Montpellier.
Bus station and car rental in Lodève.
RENTAL PRICE: 750 €/month
KARIM BLANC