Hijazi Travel |Bethlehem, Palestine
Trekking, Hiking, City Tours


"The Best Way To Know the country and the people is to explore it on foot "
Hijazi Travel offers you a first hand experience and a rare opportunity to go
beyond the news headlines and stereotypes. where cultures and people meet,
creating more understanding and helping to build bridges leading to justice.
Hijazi Eid Director
Be more than a tourist — enrich your life,
meet people and make lasting friendships
Diese E-Mail-Adresse ist vor Spambots geschützt! Zur Anzeige muss JavaScript eingeschaltet sein!
+ 972 599 523 844 (international calls)
0599 523 844 (national calls)
https://hijazih.wordpress.com/
Enjoy Provence, France Ways of life!
Spend idyllic holidays in Provence that inspired Van Gogh and Cezanne,
in a privileged and peaceful setting, 5 minutes from the centre of Bagnols-en-Forêt (Var).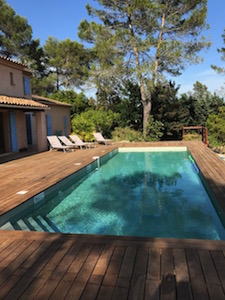 Villa features at ground floor: a large dining/living room with fireplace,
opening out to a covered veranda, entrance hall, equipped kitchen, laundry,
2 double bedrooms, bathroom and guest toilet.
At first floor: 1 double bedroom, mezzanine with convertible sofa for 2 persons,
bathroom with shower.
Garden (2,800 m²), swimming pool (12x4 m) with 110 m² wooden terrace in front of
façade with several sitting areas and veranda.
Number of guests: 6-7
Rate per day: 200 €
Jenny & Patrick Roy
Diese E-Mail-Adresse ist vor Spambots geschützt! Zur Anzeige muss JavaScript eingeschaltet sein!
http://www.estherartnewsletter.com/news/travel-apartments

Seehotel Enzian** Weissensee, Austria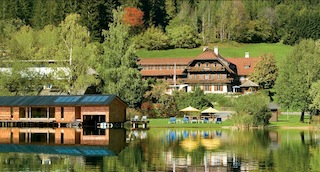 Neusach 32, 9762 Neusach Austria
http://www.cieslar.at
http://www.seehotelenzian.at/
Essaouira – Marokko
Haus in Marokko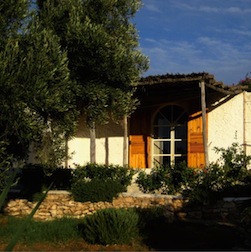 Ausspannen in Marokko in der biblischen Landschaft um Essaouira
Romantisches Landhaus zu mieten
Das sorgfältig adaptierte traditionelle Bauernhaus ist um einen schönen Innenhof herum angelegt.
Das Haus verfügt über: Wohnzimmer mit offenem Kamin, Kuche
2 Schlafzimmer mit Doppelbetten, 2 Zimmer mit je 2 Einzelbetten
1 Badezimmer im Hammamstil
1 marokkanische, 2 europäische Toiletten
Grosse Terrasse, Grosser Garten und Olivenhain (3.000m2)
Verwalterhaus
Eigener Brunnen, Solaranlage
Preis pro Woche für 2 Personen: 600,- Euro (Kinder bis 12 Jahren frei)
Im Preis inbegriffen:
Bettwäsche, Handtücher und Endreinigung, Rundumservice durch unseren
Verwalter Maki und seine Frau Kabira. Die beiden sind hervorragende Köche, sie
backen täglich frisches Brot, machen Tee, putzen, besorgen Einkäufe und
führen und begleiten auf Wunsch auf Ausflügen zu den Stränden, Märkten und Oasen.
Kontakt:
Anna und Christoph Braendle
Diese E-Mail-Adresse ist vor Spambots geschützt! Zur Anzeige muss JavaScript eingeschaltet sein!
http://christophbraendle.net/
http://derstandard.at/1714043
Finca Los Gamos Andalusiens
Urlaub im Naturparadies
Im Herzen Andalusiens, eine unberührte Berglandschaft.
Reisen für die Sinne.

Monica Liedl-Tomaschek
Ardales/Malaga/Andalusien
http://www.fincalosgamos.at/
Casa Rustica
Casa Rustica - Das Landhaus zur Vermietung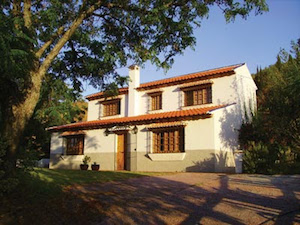 Andalusisches Ferienhaus mieten
http://www.fincalosgamos.at/casa-rustica
BED AND BREAKFAST IN Styrian Tuscany Austria
Steirischen Toskana Austria
I recently read that Prince Charles offers a "bed and breakfast".
I thought that was a really good idea. After all, I live in paradise,
in one of the most beautiful regions of Austria, the Styrian Tuscany.
So here it is my BED AND BREAKFAST!
There are three air-conditioned rooms available
with shower and toilet. The rooms cost for two people
Included - breakfast 98.- Euros
or 68.- Euros as a single room.
From three nights the rooms cost 86.- or 58.- Euros per night.
I am looking forward to your coming.
From Vienna it is only 2.5 hours by car.
more info coming soon!
Kommt Bald!