Week 23. March - 29.March 2020
Sunday, 29. March 2020
---
Kunstverein Harbuger Bahnhof
Michaela Melián: Chant du Nix
A concertante spatial installation for a loudspeaker audience
Finissage Sunday, 29 March 2020 | 7 pm
Performance 7.30 pm (with Elen Harutyunyan,
Ruth May and Michaela Melián)
22 – 29 March 2020
Im Fernbahnhof über Gleis 3&4
Hannoversche Straße 85, 21079 Hamburg
http://kvhbf.de/program/=exhibition/276-verschoben-br-michaela-melian-chant-du-nix
Saturday, 28 March 2020
---
Rosenfeld Gallery
MEMORANDUM OF UNDERSTANDING
Group exhibition
Friday, 27. March 2020
---

Zeitz MOCAA Museum of Contemporary Art Africa,
Cape Town, South Africa
Alfredo Jaar: The Rwanda Project
Thursday, 26 March 2020
---
Gropius Bau
Lee Mingwei: 禮 Li, Gifts and Rituals

Press preview: Thursday 26 March 2020 | 11am
Opening: 27 March 2020
Performance: Guernica in Sand,

Saturday 2 May 2020 | 12-5pm
Atrium, Gropius Bau
Exhibition: 27 March – 7 June 2020
Niederkirchnerstraße 7, 10963 Berlin, Germany
https://www.berlinerfestspiele.de/…/ausstellungen/start.html
http://www.leemingwei.com/projects.php

Museum der bildenden Künste Leipzig
in Kooperation Umweltbundesamt
ZERO WASTE

Eröffnung: Donnerstag, 26.03.2020 | 18 Uhr
kuratiert von Hannah Beck-Mannagetta
und Lena Fließbach.
Ausstellung: 27.03. – 21.06.2020
Katharinenstraße 10, 04109 Leipzig
https://mdbk.de/ausstellungen/zero-waste/
https://www.umweltbundesamt.de/zero-waste?parent=8656

Kunsthaus Baselland
Marlene McCarty- Into the Weeds
Hauser & Wirth
Online Exhibition
Louise Bourgeois. Drawings 1947 – 2007
ART DUBAI 2020
ART DUBAI POSTPONES
2020 ART FAIR; ANNOUNCING PLANS
FOR NEW DUBAI-FOCUSED PROGRAMME IN ITS PLACE
Art Dubai today announces that the 14th edition of the international
art fair, scheduled for
25 – 28th March 2020, will be postponed.
Building 7, Dubai Design District (d3)
PO Box 72645, Dubai, UAE
https://www.artdubai.ae/visitor-information/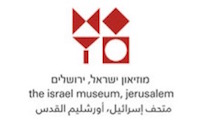 Israel Museum, Jerusalem
all gallery talks, conferences, and guided tours in the Museum have been cancelled until further notice,
Shutters and Stairs
Elements of Modern Architecture in Contemporary Art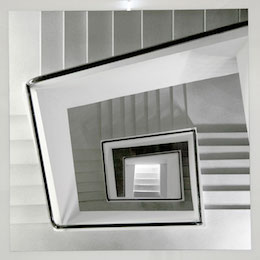 Gallery talks | Hebrew
Wednesday, 25 Mar 2020 | 12 H
With curator Aya Miron
Ayala Zacks Abramov Pavilion for Israeli Art
Artists: Joshua Borkovsky, Shibetz Cohen, Jesse Darling, Yael Efrati,
Asaf Elkalai, Assaf Evron, Tsibi Geva, Matan Golan, Olivia Hild, Alex Israel,
Renata Lucas, Saher Miari, Moshe Ninio, Roman Ondák, Hadar Saifan,
Fred Sandback, Ariel Schlesinger, Gil Marco Shani, Hilla Toony Navok,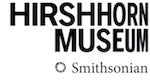 HIRSHHORN Museum and Sculpture Garden
ONE WITH ETERNITY:
YAYOI KUSAMA IN THE
HIRSHHORN COLLECTION
Preview: March 25 2020.
Exhibition: April 4 - Sept. 19, 2020
Independence Ave and 7th St
Washington, DC 20560
https://hirshhorn.si.edu/exhibitions/one-with-eternity-yayoi-kusama-in-the-hirshhorn-collection/
TATE MODERN
ANDY WARHOL Retrospective 1928–1987

Exhibition: 12 March – 6 September 2020
Bankside, London SE1 9TG
https://www.tate.org.uk/art/artists/andy-warhol-2121
https://www.youtube.com/watch?time_continue=3&v=vfUMdqIHyoE&feature=emb_logo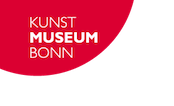 KUNSTMUSEUM BONN
Vorstellung der Publikation
Von Max Ernst bis Eduardo Chillida –
Die Sammlung Wilfried und Giesela Fitting

Dienstag, 24.3.2020
Dr. Volker Adolphs, Kurator der Sammlung,
Kunstmuseum Bonn
Dr. Nicole Hartje-Grave, Autorin der Publikation, Kunstmuseum Bonn
Helmut-Kohl-Allee 2
D -53113 Bonn
https://www.kunstmuseum-bonn.de/sammlungen/die-sammlung-fitting/
Kunstraum Engländerbau, Vaduz, Liechtenstein
Talking Studios

Kunsthaus Baselland
Christoph Oertli -Sensing Bodies
---

Carbon 12 | Dubai
André Butzer

AYYAM GALLERY DUBAI
SAFWAN DAHOUL
The Awakening
AYYAM GALLERY DUBAI
RULA HALAWANI
For You Mother
opening reception: 23 March 2020 | 7 - 9 pm.
Exhibition: 23 March - 30 April 2020

Units 11, Alserkal Avenue
Exit 43 of SZR, Street 8, Al Quoz 1
Dubai, United Arab Emirates
http://www.ayyamgallery.com/